Last Days, part 1 - Pastor David
.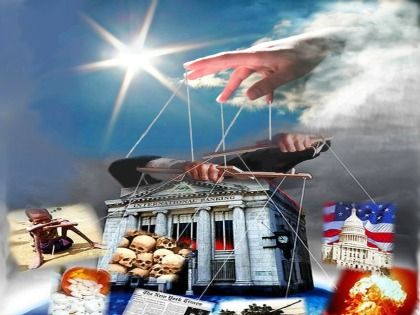 Confusion abounds today concerning demons and the occult powers of darkness due to a lack of serious Bible Study. The Word of God is the only authoritative "text-book" on this subject, we need, in order to gain a true understanding on things of this nature. ALL other sources of information have their origins in the Pit and must be handled with the utmost of care.
I cannot overemphasize to you the reality of satanic influence that is being exerted today, a reality that is consistently being overlooked and/or played down by preachers who are supposed to know better. PLEASE watch this very important video.
***
In Ephesians 1:13 the Holy Spirit through the Apostle Paul declares that men are saved and sealed by hearing and BELIEVING the Word of Truth, the Gospel of your Salvation. Therefore, here, now, is declared unto you the Word of Truth, the Gospel of your Salvation:
"that Christ died for our sins according to the scriptures; and that he was buried, and that he rose again the third day according to the scriptures"
1 Corinthians 15:3-4. BELIEVE today.
The time is short.
So There You Have it!
Spread this message to everyone you know, far and wide.
Grace be to you and peace, from God: our Father, and The LORD Jesus Christ.
In The LORD Jesus Christ,
The Lion and Lamb Ministry
Pastor David Picos, D.D.
Minister and Ambassador for Christ in the Ministry of Reconciliation (2 Cor. 5:18-20)