.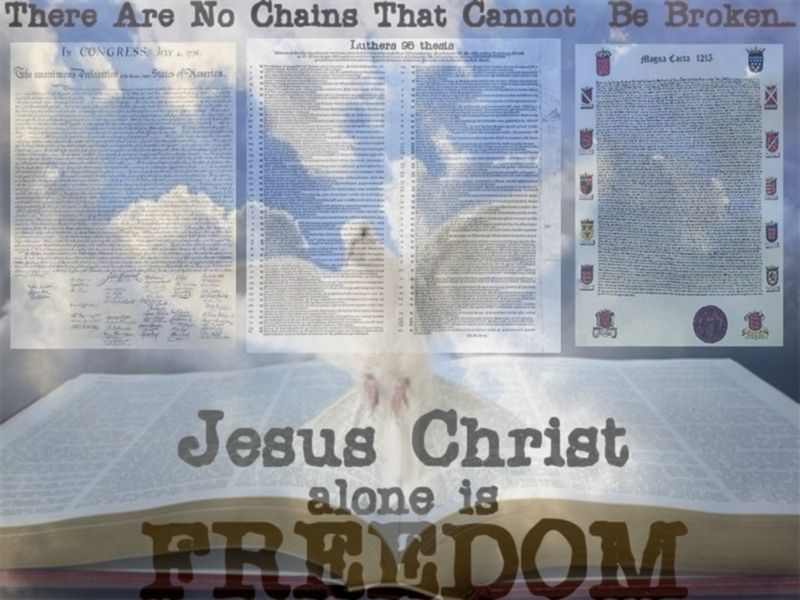 In rejecting the Gospel of Christ, man then becomes a slave to his own wicked imagination and the multitude of "gods" he creates. He searches diligently for things and people to bow down to and offer control of his life.
A snapshot of mankind's depth of bondage to his own imagination and thoughts, his own creations, you must look at Isaiah 44:9-20...
"They that make a graven image are all of them vanity; and their delectable things, (their idols), shall not profit; and they are their own witnesses; they see not, nor know; that they may be ashamed.
Who hath formed a god, or molten a graven image that is profitable for nothing? Behold, all his fellows shall be ashamed: and the workmen, they are of men: let them all be gathered together, let them stand up; yet they shall fear, and they shall be ashamed together.
The smith with the tongs both worketh in the coals, and fashioneth it with hammers, and worketh it with the strength of his arms: yea, he is hungry, and his strength faileth: he drinketh no water, and is faint. The carpenter stretcheth out his rule; he marketh it out with a line; he fitteth it with planes, and he marketh it out with the compass, and maketh it after the figure of a man, according to the beauty of a man; that it may remain in the house. He heweth him down cedars, and taketh the cypress and the oak, which he strengtheneth for himself among the trees of the forest: he planteth an ash, and the rain doth nourish it. Then shall it be for a man to burn: for he will take thereof, and warm himself; yea, he kindleth it, and baketh bread; yea, he maketh a god, and worshippeth it; he maketh it a graven image, and falleth down thereto.
He burneth part thereof in the fire; with part thereof he eateth flesh; he roasteth roast, and is satisfied: yea, he warmeth himself, and saith, Aha, I am warm, I have seen the fire: And the residue thereof he maketh a god, even his graven image: he falleth down unto it, and worshippeth it, and prayeth unto it, and saith, Deliver me; for thou art my god.
They have not known nor understood: for he hath shut their eyes, that they cannot see; and their hearts, that they cannot understand. And none considereth in his heart, neither is there knowledge nor understanding to say, I have burned part of it in the fire; yea, also I have baked bread upon the coals thereof; I have roasted flesh, and eaten it: and shall I make the residue thereof an abomination? shall I fall down to the stock of a tree? He feedeth on ashes: a deceived heart hath turned him aside, that he cannot deliver his soul, nor say, Is there not a lie in my right hand?"
***
In Ephesians 1:13 the Holy Spirit through the Apostle Paul declares that men are saved and sealed by hearing and BELIEVING the Word of Truth, the Gospel of your Salvation. Therefore, here, now, is declared unto you the Word of Truth, the Gospel of your Salvation: "that Christ died for our sins according to the scriptures; and that he was buried, and that he rose again the third day according to the scriptures" 1 Corinthians 15:3-4. BELIEVE today. The time is short.
So There You Have it!
Spread this message to everyone you know, far and wide.
Grace be to you and peace, from God: our Father, and The LORD Jesus Christ.
In The LORD Jesus Christ,
The Lion and Lamb Ministry
Pastor David Picos, D.D.
Minister and Ambassador for Christ in the Ministry of Reconciliation (2 Cor. 5:18-20)