Quick Important Biblical Message: Resurrection from the Dead - LLM
.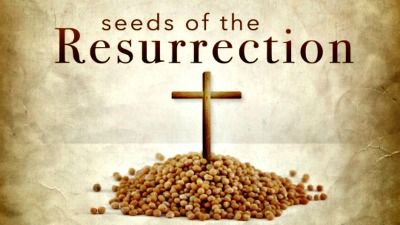 "But some man will say, How are the dead raised up? And with what body do they come?"
1 Corinthians 15:35.
Mark well, this is not an interested inquiry, but a challenge, meant to prove that resurrection is impossible, and the Apostle Paul answers it this way,
"Thou fool, that which thou sowest is not quickened except it die"
1 Corinthians 15:36.
What a devastating reply! We are surrounded by overwhelming evidence that resurrection from the dead is a fact. Every blade of grass, every ear of corn, every beautiful flower bears witness to the fact of resurrection from the dead.
Yes, Christ is alive from the dead, and,
"able to save them to the uttermost that come unto God by Him"
Hebrews 7:25.
Find more at: http://www.LionandLambMinistry.com
***
In Ephesians 1:13 the Holy Spirit through the Apostle Paul declares that men are saved and sealed by hearing and BELIEVING the Word of Truth, the Gospel of your Salvation. Therefore, here, now, is declared unto you the Word of Truth, the Gospel of your Salvation:
"that Christ died for our sins according to the scriptures; and that he was buried, and that he rose again the third day according to the scriptures"
1 Corinthians 15:3-4. BELIEVE today.
The time is short.
So There You Have it!
Spread this message to everyone you know, far and wide.
Grace be to you and peace, from God: our Father, and The LORD Jesus Christ.
In The LORD Jesus Christ,
The Lion and Lamb Ministry
LLM - Ambassador for Christ in the Ministry of Reconciliation (2 Cor. 5:18-20)